I'm happy to be part of Ghosts of Seattle Past, an illustrated atlas conceived by Jaimee Garbacik. Tonight's Irish Wake for Lost Seattle Places was a cavalcade of visual art, readings, and performances. My contribution to the book was a short essay about Monkeyhut, which I expanded into this brief slidetalk, presented tonight at Love City Love: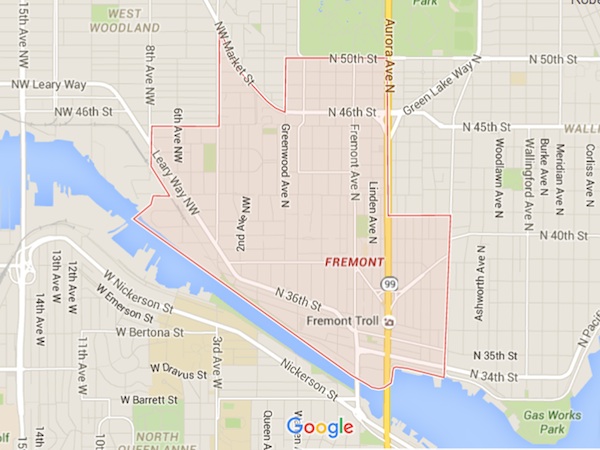 So I'm going to talk about Fremont, where I lived from 1998-2013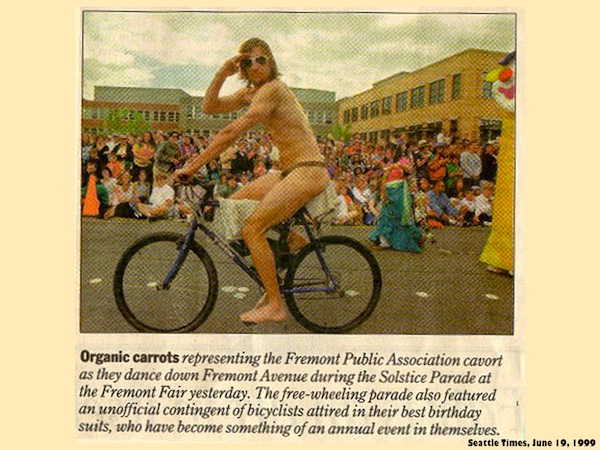 I don't want to merely wax nostalgic for the good old days, but instead try to isolate some of the factors that made Fremont a special place to live at the turn of this century. (Yeah, that's me singlehandedly preserving the nude cyclist tradition as documented by Seattle Times, but that's a story for another day.)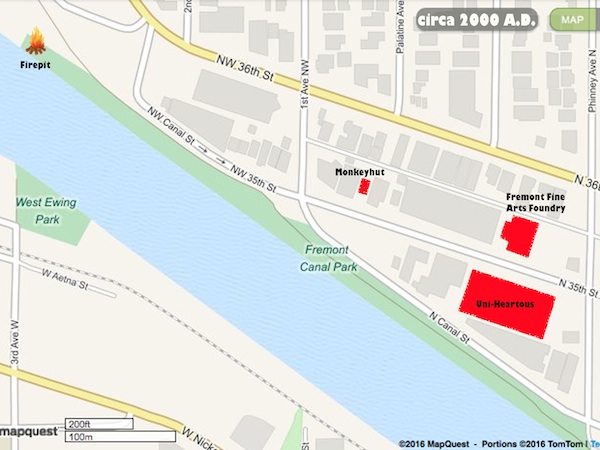 Specifically I'll focus on this little triangle in lower Fremont where a variety of conditions combined to nurture a robust arts and activist community. Call them the Four Factors: Favorable Zoning, Cheap Rent, Public Spaces, and Community Catalyzers.

FAVORABLE ZONING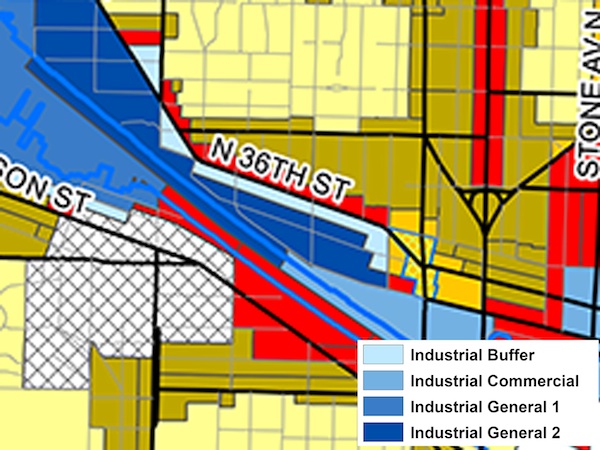 This area is zoned for industrial use, and some actual industry remains today, but not much. This is attractive because you can make all the noise and mess you want 24/7--at least in theory.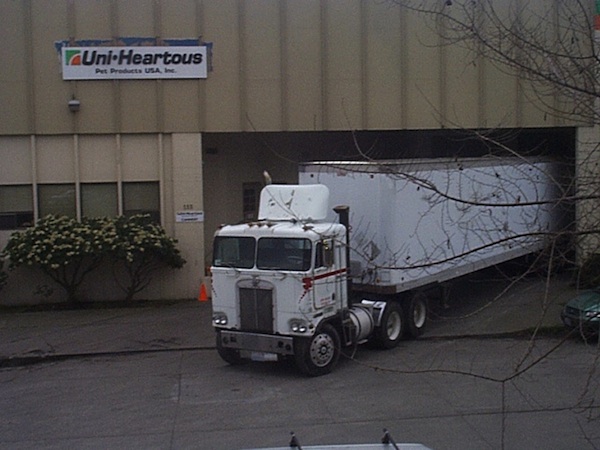 Until about 2002, Fremont used to stink--literally. What's now a multimedia production studio used to be a Japanese dogfood factory mysteriously named Uni-Heartous. Nothing helps keep rents low like the lingering stench of rendering flesh.

CHEAP RENT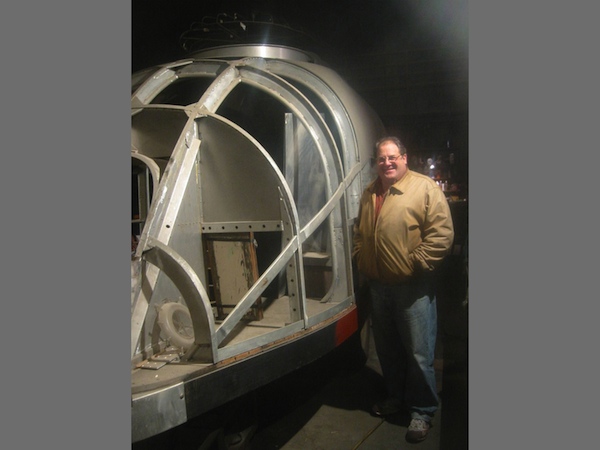 Also important was a kind of neighborhood benefactor and visionary, Pete Bevis, who built the Fremont Fine Arts Foundry in the 80s and also was responsible for bringing the Kalakala back from Alaska, a feat on par with Werner Herzog's Fitzcarraldo.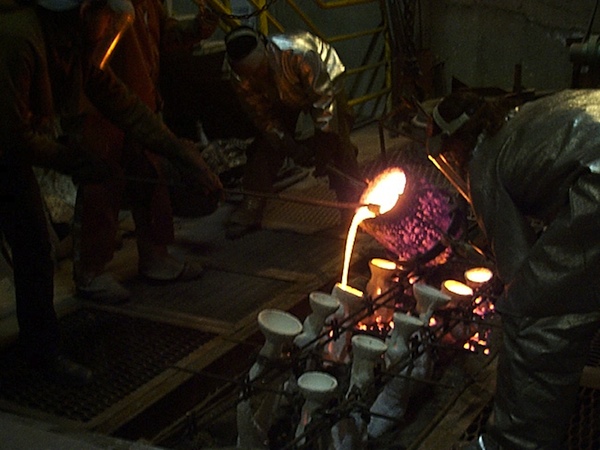 The 17,000 sq ft Foundry had 11 apartments and was big enough for the Lenin statue to be reassembled there. It provided affordable live/work space to artists in all media.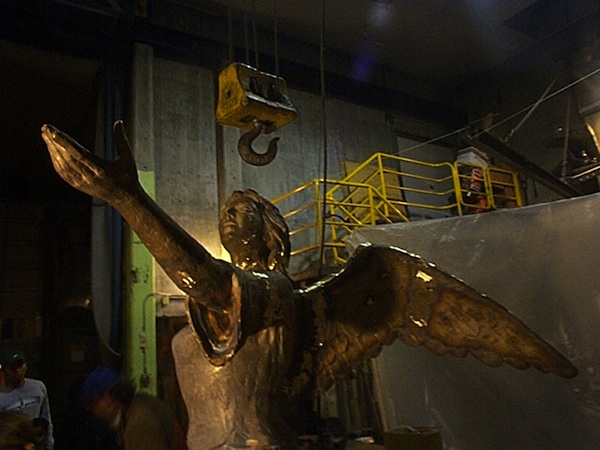 It was a lively place. People made highly refined large scale work...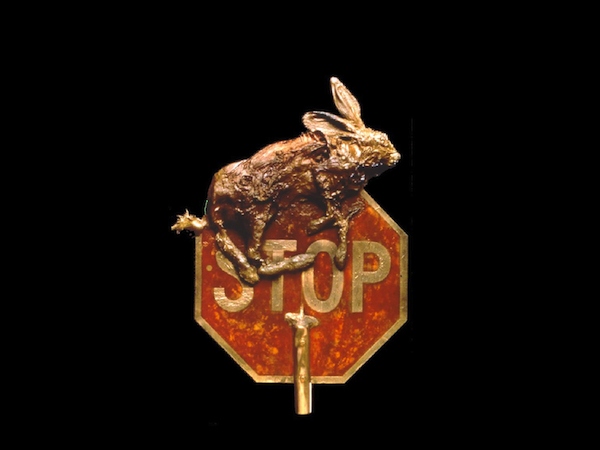 ...Ran a gallery devoted to socially engaged art, and of course...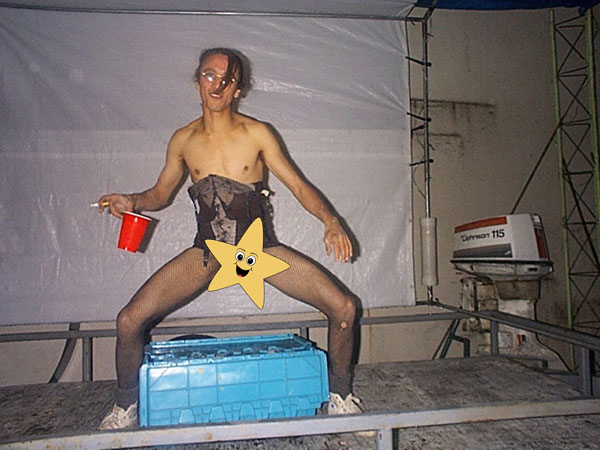 ...partied

PUBLIC PLACES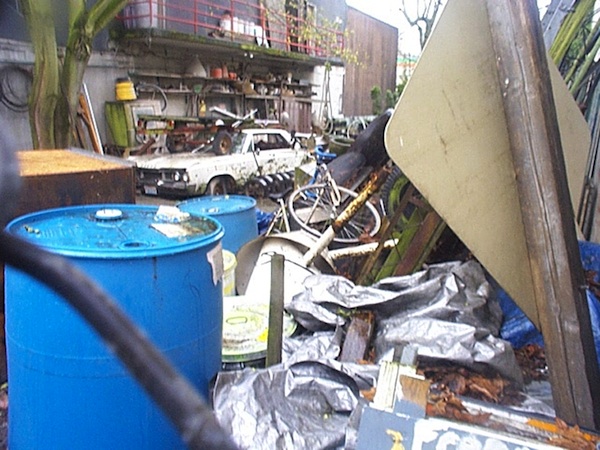 There was a side yard at the foundry that was itself a sort of secluded mini-park (where I once saw two guys tap a stolen keg with a nail and rock), but a little ways down the street at the north end of canal park there was a firepit with circular berm around it that could seat dozens.


Every Sunday night, after the local flea market, we'd have an all-night bonfire there, burning pallets, firewood...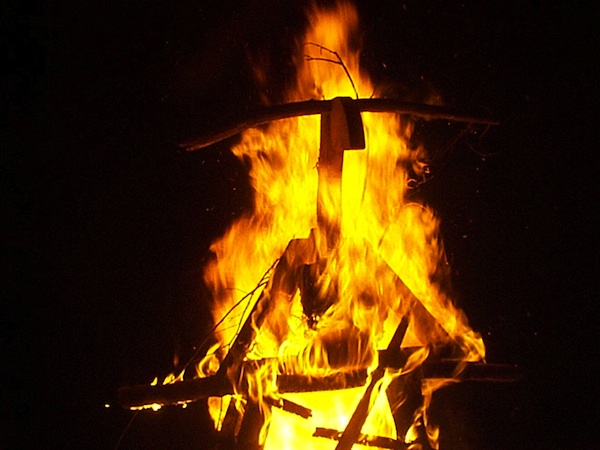 ...and the occasional goat effigy.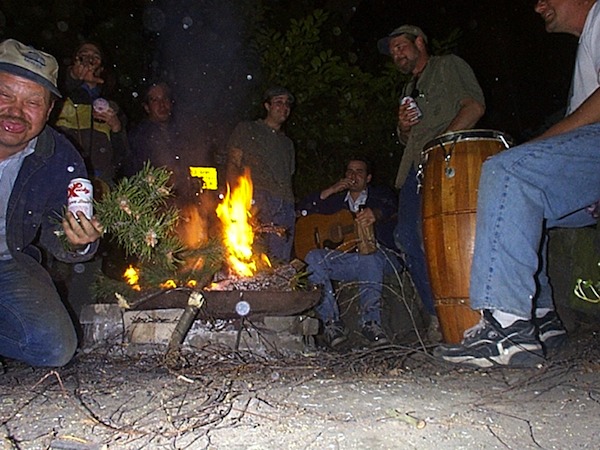 It was a place where artists, tech millionaires, and transients gathered as equals to tell stories, sing songs...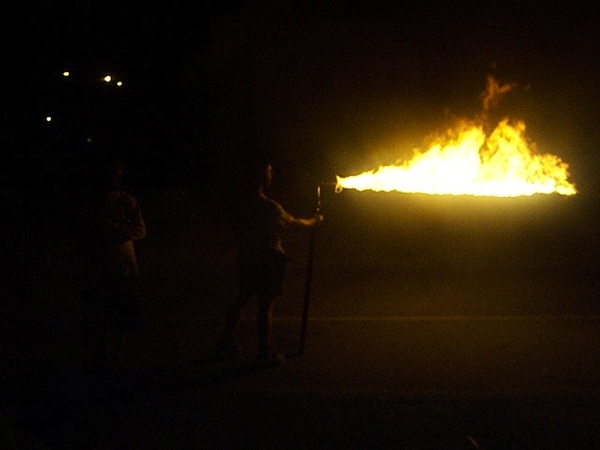 ...and test flamethrowers. Not once did the cops shut us down.

COMMUNITY CATALYZER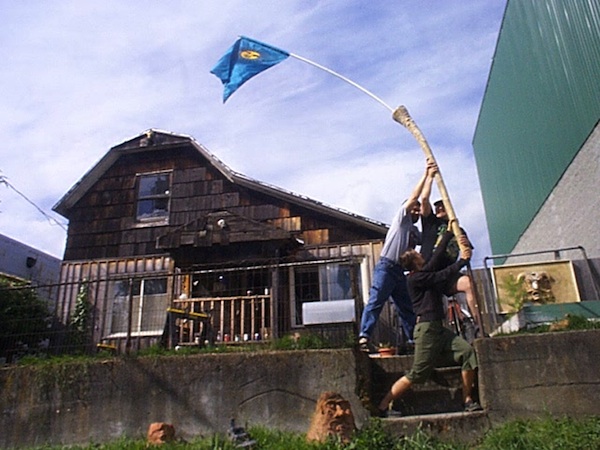 Fremont today is usually described as vibrant or quirky, but back then it was synonymous with funky, and no place was funkier than the Monkeyhut.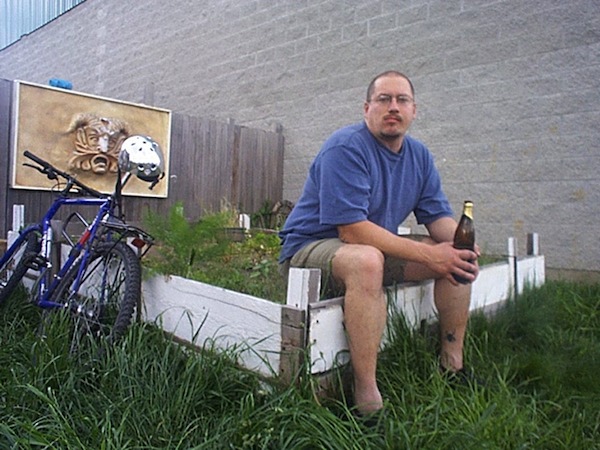 It was a low-rent shack with gutted interior near the corner of 35th and 1st. It was rented by a formerly homeless anarchist sculptor named Steve Anderson, whose open-door policy made it a combination art studio, rubber tramp encampment, and learning center.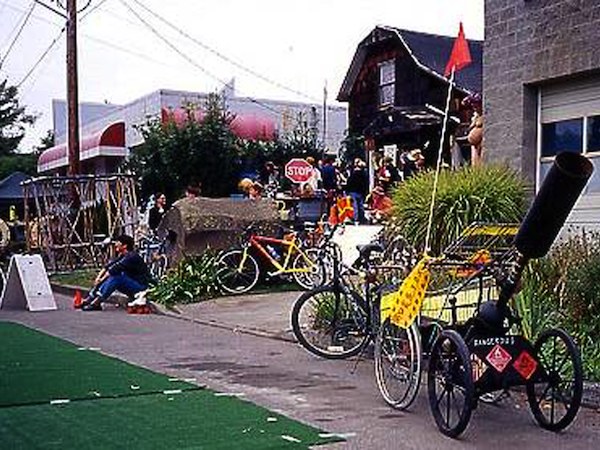 photo courtesy of DM Hoyt



North America's first car-free day was headquartered there...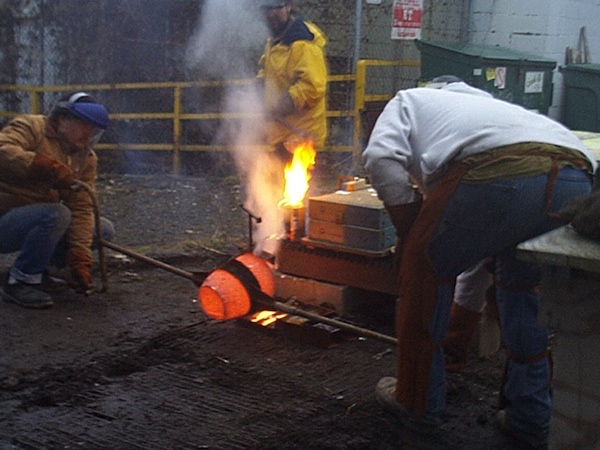 ...and eventually Steve cobbled together a homemade foundry in the backyard, sending flames shooting skyward in his quest to melt and mold metal.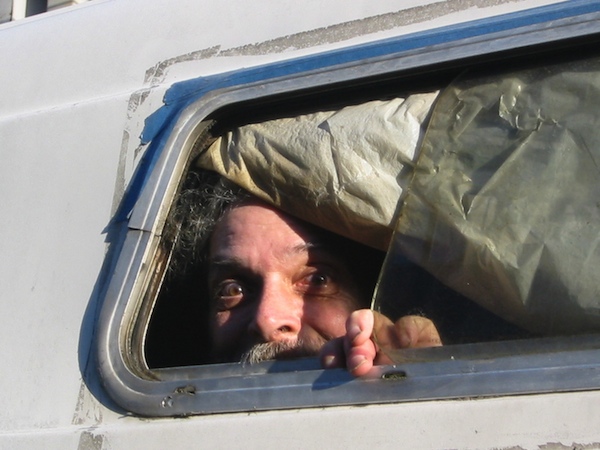 All that was more or less OK with the neighbors--remember, industrial zone--but what they objected to was how he'd run power cords out to people reduced to sleeping in their cars and vans. This act of charity got the neighbors complaining and his landlord bowed to their pressure and evicted him.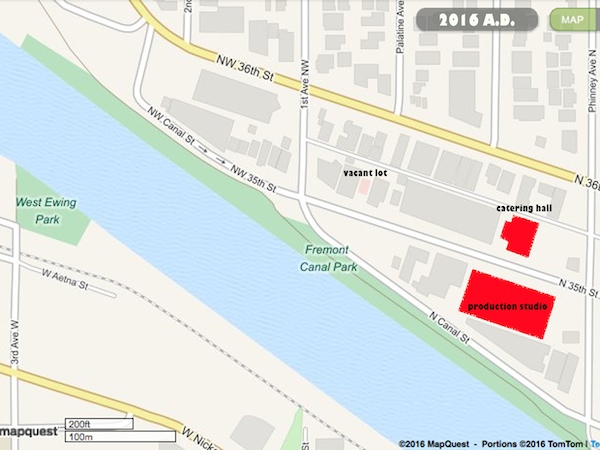 So where is it all today? The fire ring was flattened, the dogfood factory is now a film production studio ("Conveniently located... in the heart of Seattle's "Fremont Art District"), the foundry is a catering hall ("The building morphed with the times... Add to the history with your event."), and Monkeyhut was torn down in 2002.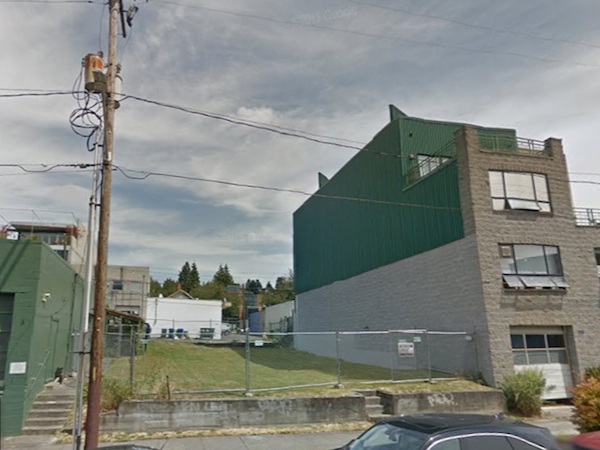 It's been a vacant lot for fourteen years. Recently, the landowners put a fence up around it, but I'm not sure what's left to protect. Thank you.